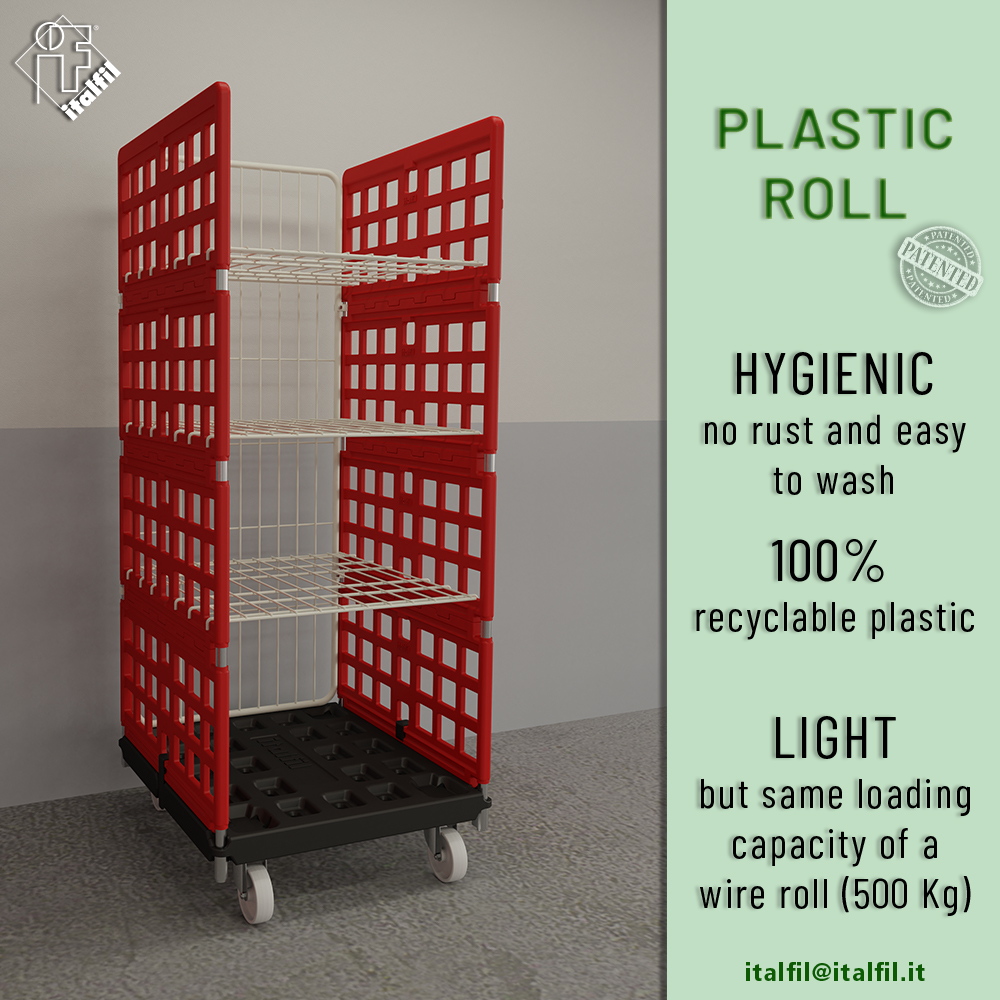 Platic Roll – Hygienic, Light & and 100% Recyclabe
Born from our experience, the New Plastic Roll made with 100% recyclabe plastic offer remarkable advantages if compared to the classic metallic Roll.
The choice to use plastic material guarantees greater hygiene over time. In fact the Roll could be washed and sanitized keeping its characteristics unchanged. In motion it's extremely noiseless allowing the night use.
There are no rough edges and the Roll is set up for Rfid technology.
At last, despite its lightness, we're able to guarantee the same max load, equal to 500kg, of the metal one.
If interested in having more information, don't hesitate to contact us.