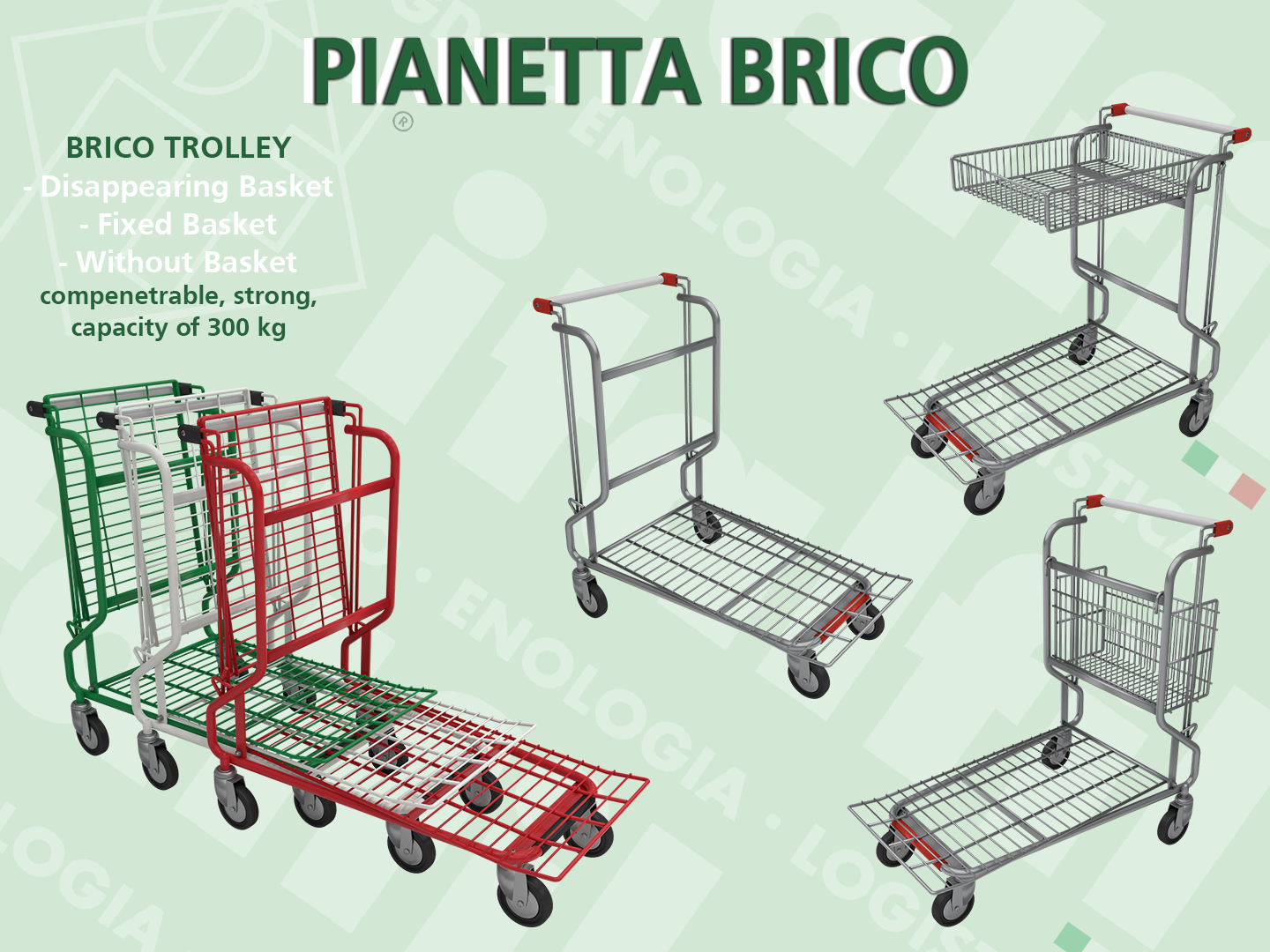 Nesting Flat Carrier BRICO
Italfil trolleys and flat carriers are designed for beverages supermarkets, Cahs&Carries and DIY stores and any kind of store where customers can buy a great variety of goods with different weights.
Every Italfil trolley and flat carrier has castors realized with a tested technology, which guarantees a great payload and precise and noiseless movements.
Discover our range of trolleys and flat carrier in the product section of our website.