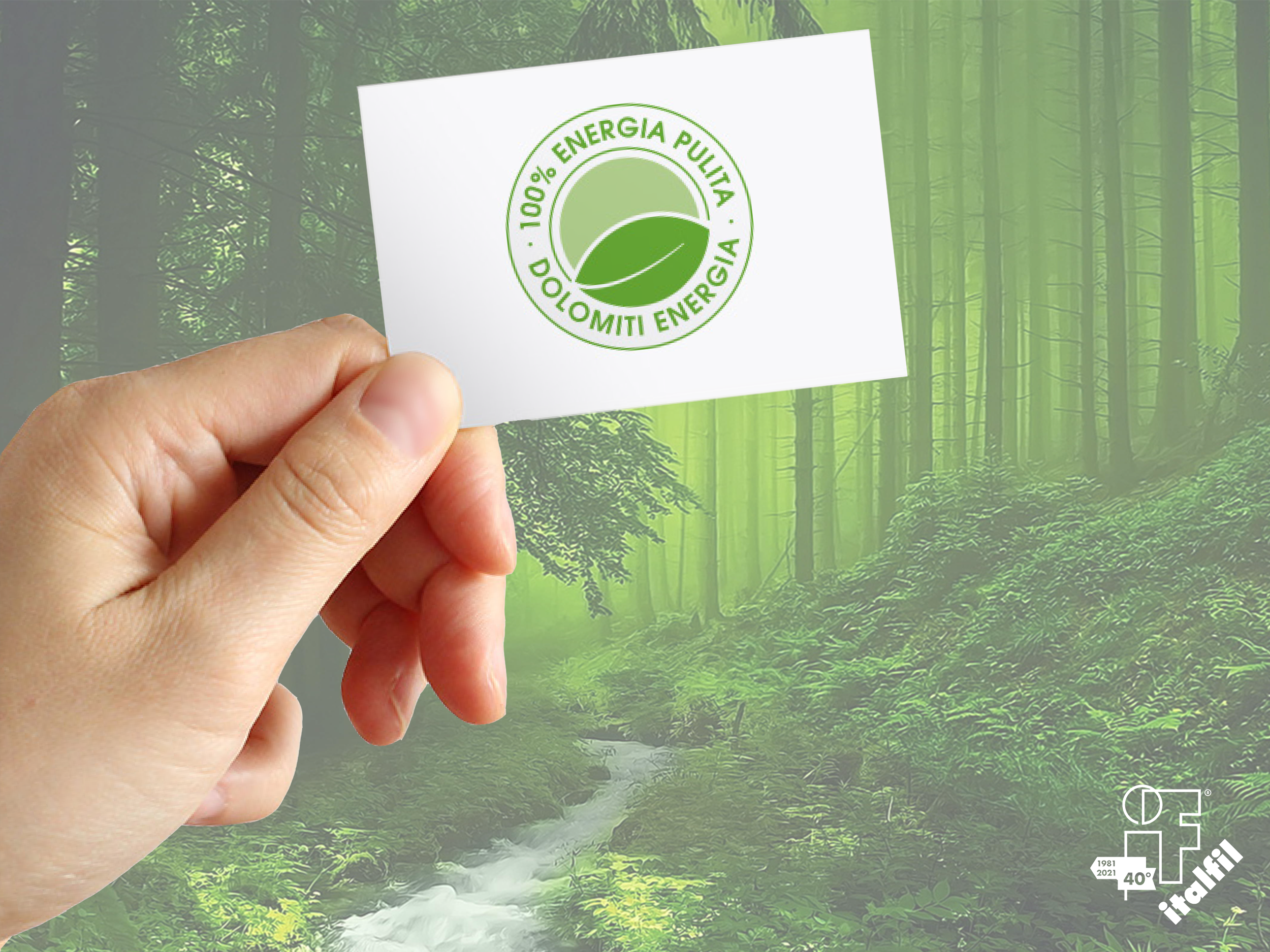 Green Energy – A good choice for the planet
Italfil in 2021 avoided 0.1964 tons of CO2 thanks to a 100% Clean Energy Dolomiti Energia supply.
We use 100% certified clean electricity for our business, produced from renewable sources without the emission of CO2 into the atmosphere and without consumption of natural resources.
All energy is not equal, we have made a good choice for the planet and for the future of the next generations.